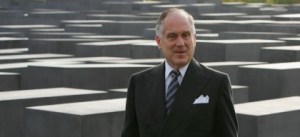 Serf Maltese, the Republican State Senator facing a tough re-election race against Democratic City Councilman Joe Addabbo, is getting help from two billionaires today.
First, Michael Bloomberg will campaign with Maltese in his Western Queens district this afternoon.
Also, billionaire Ron Lauder donated $5,000 to Maltese's campaign today. Although he makes many political donations, Lauder hasn't been particularly generous with state races–the donation to Maltese is something of an exception.
Lauder was recently a player in the term-limits debate, largely because he funded the public referendums that put the law in place in the 1990s.