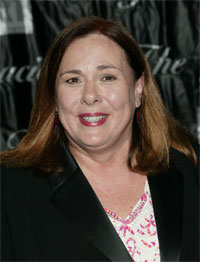 Today, Julia Ioffe of The New Republic writes about the personal pitfalls facing political reporters and bloggers limping to the finish line after two years on the trail.
Here's a bit from the article about CNN's Candy Crowley:
At campaign rallies, Crowley, a self-described loner, is mobbed by 'CNN junkies,' all of them clamoring for a picture or an autograph. ('That's why I love my iPod,' she says.) Crowley was with Barack Obama when he declared his candidacy in February 2007, and has been going nearly non-stop ever since. She has heard all the speeches, covered all the campaign ads. She can't remember her last furlough and her "strategic nice reserve" ran out two months ago. Now in the final lap, Crowley just wants to go home.