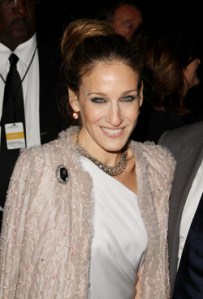 According to our colleague Azi Paybarah at Politicker NY, actress Sarah Jessica Parker will phone-bank for Barack Obama tonight from the campaign's New York headquarters at 52 Broadway.
Some of you might remember that Ms. Parker helped Vogue editor Anna Wintour host a fundraiser for Mr. Obama on Sept. 9 at Charles Nolan's West 27th Street studio. 
Be sure to stay home tonight to catch Ms. Parker's phone call.