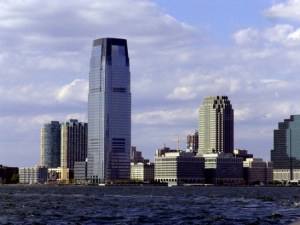 From 1975 to 2005, New York City shrank as a regional job hub relative to 12 surrounding counties in Long Island, southern New York and northern New Jersey, according to a "New York by the Numbers" report (PDF) released today by local public policy group the Center for an Urban Future.
Back in 1975, New York City accounted for 53.1 percent of the 5,022,801 jobs in the New York region: a broad swath of territory encompassing Suffolk and Nassau counties in Long Island; the Bronx, Brooklyn, New York, Queens and Richmond counties in New York City; Rockland, Suffolk and Westchester counties in southern New York; and Bergen, Essex, Hudson, Middlesex, Morris and Passaic counties in northern New Jersey.
By 1980, the city's share of regional jobs had diminished to 50.5 percent, and the 12 regional counties overtook New York City in 1985 and have had a majority of jobs ever since. In 2005 – the last year the figures were tallied – the 12 surrounding counties accounted for 52.8 percent of the 6,171,642 jobs in the New York region.
Since 1975, five counties have had job growth of over 100,000, none of which were in New York City. Suffolk transformed from a sleepy potato farm county to a robust suburban economy and led all counties with 277,724 created jobs since 1975; followed by Morris County (144,410 new jobs), Middlesex County (143,127), Nassau County (123,590 new jobs) and Bergen County (105,064 new jobs). New York County led all city counties with 74,213 new jobs followed by Queens County with 73,521.