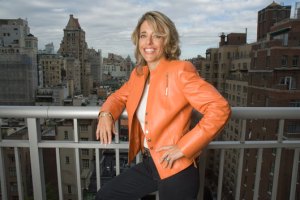 Location: About your new market report with PropertyShark, is this an attempt to challenge the Douglas Elliman-Miller Samuel juggernaut or to gain greater name recognition in the industry?
Ms. Liebman: The Corcoran Report, which we started in the '80s, was actually the first report to ever come out in Manhattan, so we had a great head start in market reports. Our relationship with PropertyShark was more about getting as much data as possible, because to me, the market report should have as much clear information as possible for any buyers and sellers, so we want to put forward the best data that we can. Now, our report is not really a subjective report, it's based on closings; and since we have the most up-to-date closings as anybody, we think we provide the most comprehensive report out there.
Is your data any different?
We all get the same data, but we get it at different times. We may get the new development closings earlier than someone else, and other companies may get other things sooner than we do, but this information has become a lot more transparent now, so I think over time that the reports should be just more and more similar. I have a great respect for Jonathan Miller, and he and I talk every quarter about reports and market information in general. I don't look at our report as a marketing tool; to me, it is a service. I'm just trying to give people the best report they can get. And I also want my agents to have the best data possible. So going to a company like PropertyShark that is a data aggregating company only enhanced our report. And to a certain extent I think it adds credibility to the report because PropertyShark is a disinterested third party.
Tough times likely lie ahead for the real estate industry. As head of a company with thousands of employees, are you taking any steps to anticipate what is coming?
We've been preparing for quite a while now. During 2007, we realized this was potentially at the market's pinnacle and we took steps to act responsibly, and we will continue to do that. We never really got fat in the best days, so it's not like we have all this shedding to do, but we certainly look at all avenues of our business and where we can enhance revenues. Where we can drive revenues we will do that, and if there is areas where we can alter spending, we will do that as well; it would be foolish not to.
Are there any specific branch closings or broker layoffs in the works?
Every year we look at all of our offices in Long Island and New York City; and if it makes sense to do a consolidation or not have an office in a certain place, we will do it. Recently, we closed our office in Hampton Bays, which was a very small office. Most of the deals we did were in areas that had other offices anyway, so it just didn't make any sense to be there. We don't foresee closing any offices in Manhattan; all of our offices are extremely strong performers and we have very strong brokers. We have always held our brokers to a very high standard, and we don't keep brokers around who don't cut it.
How are your brokers doing? I would imagine it's difficult out there in a slower sales environment.
Well, I think it is our responsibility to help these brokers meet the changing market. We have a lot of seasoned brokers at Corcoran, and they have been through shifting markets before, but it never hurts to give them a refresher and also to help train some of the new people. We are doing a lot of things. We are saying that the volume of sales in Manhattan is down, so there is going to be a smaller pie out there, but we want you to get a bigger piece of it.
Not every broker is going to make it through this market, that is for sure. If the reports are showing 20 percent less deals, then not every broker is going to do as many deals, but some will end up doing more; and it is my job as leader of this firm to make sure it's the Corcoran brokers that gain market share during this period.
Why haven't prices dropped yet?
I think it's important for people to understand that these reports are based on data that has happened in the past. None of the reports are reflective of what is going on today. Many of those numbers are from new development closings that were done a year ago or 18 months ago, or sales that were done in the spring.
But even by last spring the economy was starting to slow down.