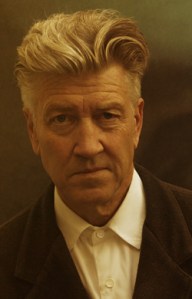 David Lynch is developing a Web series based on his most recent book Catching the Big Fish: Meditation, Consciousness and Creativity (published in December 2006 by Tarcher) for On Networks. Reel Pop has the news and they say that On Networks chief content office Jen Gregono let the goods "slip" during a panel discussion at the OMMA Video conference in Los Angeles, but she didn't give too many details. It's not all that surprising that one of the weirdest directors in movies is starting to experiment with wacky ideas online.
On Networks may be the rigth place for him. The Austin-based company bills itself as a "digital media innovator leading the change in how digital TV programs are created, distributed, consumed and sponsored." It recently made a distribution deal and has an amazing new show "Smart Girls at the Party" from Amy Poehler premiering on Nov. 17.
But what will Mr. Lynch do for On Networks? Fellow 02 writer Joe Pompeo sat down with Mr. Lynch in May when he was visiting New York. The guy likes his egg salad sandwiches. Will he have his own sandwich-making webisode? Maybe he's the next online chef star!
Probably not.
But we do know that he'll have many other "little children" to chose from after working on this new online venture. From the Observer article:
Do you have one favorite scene or moment from any of your films?
For a scene to be like that, there have to be many things that go before it. Like in a piece of music — for the most thrilling sections to soar, so many notes have to come before. It has to build in a certain way. I just like the whole process, and I like falling in love. Films are like little children. You have them all standing there, and someone says, 'Now pick your favorite little child,' and when you see their faces look at you, wondering if you're gonna do that – well, you could never do that