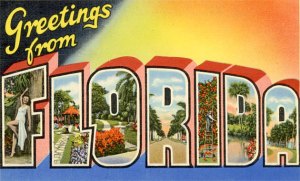 In addition to announcing a hiring chill, Condé Nast C.E.O. Chuck Townsend has informed his publishers that their annual retreat will not be in Florida ths year as originally planned; it'll be in New York instead.
WWD reports:
This year's meeting was scheduled to be at the Ocean Reef Club in Key Largo, Fla. According to one insider, executives were sent a save the date about the Florida meeting in July.
On Tuesday morning, Condé Nast top brass mentioned to executives that the meeting would be moved, and by Friday morning, an events staffer sent a short e-mail to publishers informing them the meeting will be held Jan. 26 and 27 in New York, with a dinner to be held on the 26th.
Also: Hearst canceled its Christmas party.