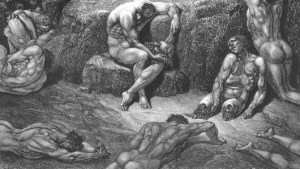 It wasn't quite the "Lasciate ogne speranza" message he favored during the closing weeks of the Democratic primaries against Hillary Clinton, but Obama campaign manager David Plouffe suggested that supporters of John McCain should start abandoning hope in Pennsylvania, and as a result, in the election overall.
"It's a daunting task," said Plouffe, talking about the ground McCain had to make up in Pennsylvania with 11 days left. Speaking on a conference call, Plouffe added, "The ratio of offense to defense has been strong for us all election."
He said that "both Virginia and Colorado have strengthened" and dismissed McCain's new emphasis on Joe the Plumber as a toothless "routine."
To keep Ohio, Plouffe also said, McCain would have to do better than President Bush.
"He is going to match it and exceed it by significant margin," he said.
"From an electoral college perspective, which is really all that matters here," said Plouffe, the campaign was doing well on keeping Kerry states and looking at Bush states as an "opportunity to flip them."