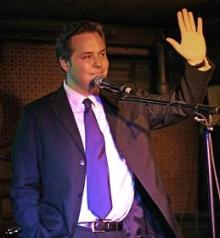 City Councilman David Yassky is undecided about whether to support or oppose a legislative change to the term limits law.
But his former chief of staff, Evan Thies, who is running to replace him, called the move "dead wrong." Thies expressed himself in an email to supporters, which was forwarded to me by a reader.
Here it is.
Dear #####,
A few weeks ago, Mayor Bloomberg declared his intention to run for re-election, and asked the City Council to overturn our City's term limits law–a move that would increase the number of consecutive terms allowed for elected officials from two to three. Since then there has been much debate, and subsequent growing opposition, about the Council's right to make such a change.
The voters of this City approved a limit of two consecutive terms of four years through referenda in 1993 and 1996. It would be dead wrong for the Council to overturn their will. It is imperative that voters — not politicians — have the authority to re-assess the term limits experiment.
Council Members Bill de Blasio and Letitia James have proposed a bill that puts a term limits extension option on the ballot during special elections next spring, placing the power where it belongs: in the hands of the people.
I am proud to support this voter referendum. Please join me to let the Council know that this is your decision, not theirs.
You can support this legislation by signing the online petition at www.itsourdecision.org. I also urge you to attend one of the scheduled hearings on term limits at City Hall. The first hearing is today at 1 PM, and there is a second hearing tomorrow at 10 AM. To learn more about the hearings and how to attend click here.
Hope to see you there. I'll continue to keep you up to date on the campaign and the term limits fight in the coming weeks.
Best,
Evan