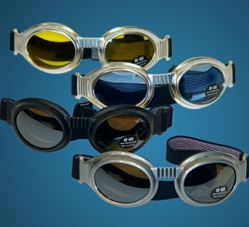 So you're single in New York. You come home late after a few beers on a Friday night, check your email and find a bunch of spam. Your recent ex just wrote a new status update on her Facebook page, broadcasting how awesome the single life is before your new "relationship status" has dropped below the news feed page. And maybe you start drafting a drunken email message to the ex. Some of us have been there… and so has Gmail Engineer Jon Perlow.
"Sometimes I send messages I shouldn't send. Like the time I told that girl I had a crush on her over text message. Or the time I sent that late night email to my ex-girlfriend that we should get back together." But Mr. Perlow has come up with a solution : Mail Goggles. "Gmail can't always prevent you from sending messages you might later regret, but today we're launching a new Labs feature I wrote called Mail Goggles which may help," he wrote on the Official Gmail Blog yesterday.
More: 
When you enable Mail Goggles, it will check that you're really sure you want to send that late night Friday email. And what better way to check than by making you solve a few simple math problems after you click send to verify you're in the right state of mind?
By default, Mail Goggles is only active late night on the weekend as that is the time you're most likely to need it. Once enabled, you can adjust when it's active in the General settings.
Hopefully Mail Goggles will prevent many of you out there from sending messages you wish you hadn't. Like that late night memo — I mean mission statement — to the entire firm.