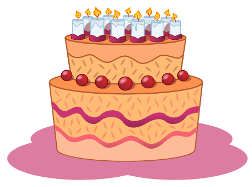 Cheers to you! Most people hate ya, but apparently you saved the Internet! 
That's according to Wired. President Clinton signed the DMCA into law exactly a decade ago today. Under the DMCA, an internet service provider (like YouTube, Digg or WordPress) has limited copyright infringement liability for simply transmitting information over the Internet. But they are only immune from copyright infringement suits if they immediately remove material after receiving a violation notice, and keep it off the Web for at least ten days following the receipt of a properly notarized counter-claim. 
Wired claims that the "misunderstood" act sparked the Web 2.0 explosion and the success of Google. David Kravets writes: "Blogs, search engines, e-commerce sites, video and social-networking portals are thriving today thanks in large part to the notice-and-takedown regime ushered in by the much-maligned copyright overhaul."
How did it work? Wired explains:
The DMCA's separate notice-and-takedown provision has proven even more crucial to the growth of the internet. The provision grants immunity to so-called "intermediaries" — ISPs, for example — for any copyright infringement by their users. To earn that so-called "safe harbor," the intermediary such as video-sharing site YouTube must promptly remove material if the copyright holder sends a takedown notice. But the company can restore the content if the user certifies that it's noninfringing, and the copyright claimant fails to sue.
Paired with the 1996 Communications Decency Act, which provides similar immunity against noncopyright claims like defamation, the DMCA made it possible for everyone from Digg to WordPress to provide forums for users without constant fear of being sued out of existence.
"These two protections for intermediaries have been absolutely crucial for giving us the internet today," says Fred von Lohmann, an internet attorney with the Electronic Frontier Foundation, which just released its report on the DMCA. "You could not run a blog without these. You couldn't run MySpace, AOL without these two things."