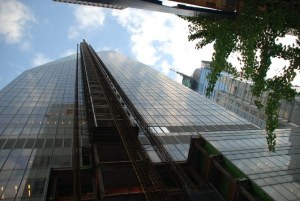 Hedge funds were supposed to be the saviors of the higher-end Manhattan office market as the credit crunch and the financial crisis claimed Class A leasers like Lehman Brothers, Bear Stearns and Merrill Lynch, and generally contracted what had been a boom real estate sector.
Now, according to Real Estate Weekly, these saviors are starting to pull back. Reporter Daniel Geiger cites several hedge funds that are either shedding space, subleasing it, or edging toward one of the two. These include:
Trafelet at 590 Madison Avenue has put the building's entire 39th floor up for sublease.
Amber Capital is subleasing the entire 57th floor at Citigroup Center.
The Clinton Group is looking to sublease its 30,000 square feet at 9 West 57th Street.
Marathon Asset Management has indicated it's willing to sublease thousands more feet at One Bryant Park.
Oh dear.