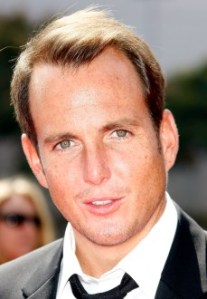 With the amount of fame the former cast of Arrested Development has received, you would think the show was the biggest hit this side of M*A*S*H. Where was all this good will when AD was actually on the air?! Today, we give you updates on two Bluth Family members. First, some sad news: Jessica Walter, forever the booze-soaked Lucille, who had found a new home on 90210 as the booze-soaked grandmother named Lucille, err, Tabitha, has been demoted. According to Michael Ausiello over at Entertainment Weekly, the actress will no longer appear as a regular on the show. For those of you like us, still watching the new 90210, you might find this news completely unsurprising, since we're not sure Ms. Walter has even appeared on an episode in the last month. But fear not! Her new and restructured deal will ensure that she'll occasionally guest star, presumably when the script calls for some snide and cutting remark about Lori Loughlin.
As for the good news, Lucille's ne'er-do-well son, Gob, is coming back to series television. Reports are that Will Arnett has signed a major development deal with Fox, to either star in his own vehicle or appear in an existing series. Though we'd sure love to see him tangle with Dr. House ("It's an illusion!") or Jack Bauer ("Come on!"), we can't imagine Fox executives will agree. Most likely, they'll create a new comedy series for him to star in that will hopefully be less Do Not Disturb and more Arrested Development. (Fox has quite a bad track record when it comes to live-action sitcoms.) The only drawback? If Mr. Arnett gets his own show on Fox, we doubt he'd be able to appear on 30 Rock whenever he wanted. Boo!
The cast of Arrested Development is so successful at this point, Michael Cera's constant protests about the potential AD movie might be right. That thing is never happening. These people are booked so solid, we'll be out of the recession by the time any of them have the same free slot on their schedules to work together.