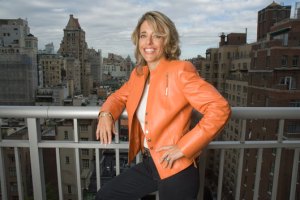 The Plaza's about to sell out. A little applause?
Hugh Jackman goes to contract on a Meier-designer condo for around $25 mill.
Christopher Buckley offends East Side sensibility with comments on parents' Park pad.
Billionaire Eli Broad keeps trying to sell at the Sherry-Netherland.
New York wins its race with London by losing big.
Governors Island redevelopment goes the tortoise route.
Stephen Ross and Douglas Durst to duke it out for Pier 57.
North Brooklyn condo developers have reason to smile.
Corcoran's Pam Liebman on brokers' fortunes in the slumping housing market.
Lloyd Goldman closes in on 1372 Broadway for $275 mill.
The Bermuda Trapezoid of Midtown retail!
Will a new Lehman emerge as the commercial lender of last resort?
Women discuss their next job moves in commercial real estate.
West Eighth Street struggles toward its own restaurant row.