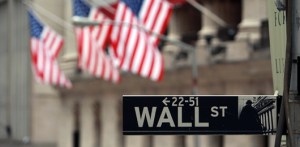 A new Colliers ABR report reminds us that it's not the number of private-sector city jobs being lost, but the types of jobs.
The City Comptroller's office last week estimated that over 165,000 private-sector jobs could disappear in the next 24 months. That's a lot, no doubt. But during the early 1990s recession, private employers shed 309,600 jobs, according to Colliers. During the dot-com bust and the aftermath of September 11, the city lost over 217,000.
This time around, the job-loss amount may be smaller—but a lot of them will come from the city's animating industries, including financial services, which is the city's biggest leaser of prime office space and a general driver of job creation in other fields.
"The sector that has begun to fall first is arguably the most important to the New York City economy: securities," reads the Colliers report, covering the Manhattan office market in the third quarter. "Total employment in this industry currently stands at 174,300, down 11,300 positions this year and 13,300 positions year-over-year."
Take enough high finance jobs away, and the trickle-down effect becomes enormous.