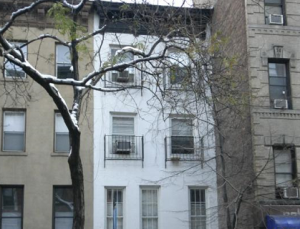 Can money still be tripled and quadrupled in the Manhattan real estate market? Someone seems to think so.
Elliman put a townhouse at 333 East 65th Street on the market yesterday for $15 million, even though records show that the place sold only two years ago for $2,925,000.
The ambitious owner is a Washington personal injury lawyer named Simon Forgette. (Personal injury lawyers adore Manhattan real estate; read this or this or the second item here for proof.)
The listing says there's been an "impeccable renovation" (the picture above is old, but the listing doesn't have anything newer). "The owner did a total renovation, a gut renovation, and that's what he feels the property is worth," listing broker Beth Roberts said today when asked about the listing price. "I really don't have any more elaborate answers than that."
A job filing with the city's Department of Buildings estimated alteration costs at $250,000, though it seems unlikely that that's all Mr. Forgette paid. There's also a partial stop-work order on the townhouse, apparently because of an unqualified foreman. Either way, it's another $15 million listing to add to The Observer's list.
Update: This story originally reported that the house cost $3.7 million, but the price was $2,925,000.