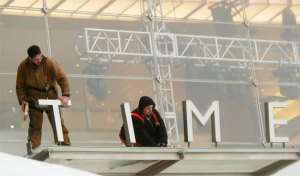 Felix Gillette and John Koblin attended a conference of media folks at Time Warner Center and saw, "dark days. Banks, churches, newspapers, the presidency—all in decline."
Don't forget publishing, since, according to Leon Neyfakh, "At hand is the twilight of an era most did not expect to miss, but will."
Plus: Oliver Stone… Mad Men… Saturday Night Live.