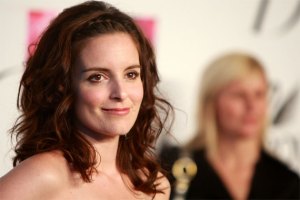 Earlier this week it was reported in the New York Post that Tina Fey had received an offer of $6 million to write a book.
Late this afternoon, according to a source with firsthand knowledge of the deal, she finalized an agreement with Little, Brown & Co. The book—which was reportedly pitched as a book of humorous essays in the style of Nora Ephron—will be edited by executive editor Reagan Arthur.
According to our source, part of Ms. Fey's deal with the publishing house involves a gift to the foundation Books for Kids that will help sponsor the building of six libraries for schools in under-served neighborhoods in New York.
No word yet on how much Ms. Fey ended up getting paid.
Ms. Fey's agent, Richard Abate of the Endeavor Talent Agency, declined to comment.