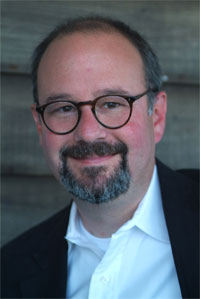 Dwight Garner, by far the most visible editor at The New York Times Book Review, told the folks over at the National Book Critics Circle on Friday that he's leaving the job and joining the rotation over at the daily paper's Arts section. Mr. Garner confirmed in an e-mail this morning that he'll soon be in the mix with Janet Maslin and Michiko Kakutani, reviewing one or two books per week.
Mr. Garner, whose prominent role at The Times' book blog Paper Cuts and his weekly column on the best-seller list made him better known than most of his colleagues at the NYTBR, said the paper's culture editor, Sam Sifton, was bringing him in as a replacement for William Grimes, the former food critic who moved to the obituaries desk several months ago.
Mr. Garner said that while he has "loved every minute" of his time at the NYTBR, he has been "yearning" to write reviews more regularly.