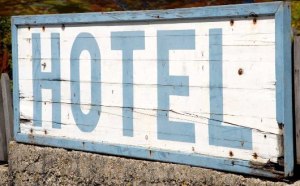 On the heels of Wednesday's Times article, CB Richard Ellis this afternoon released a special report on the cooling Manhattan hotel development market.
The report found at least 17 proposed hotel projects that have been shelved amid "increasing construction costs, tightening capital markets, and a lingering economic downturn." That's a loss of 3,225 rooms that were expected to open by the end of 2010.
"This represents an approximate 30 percent decrease from previous estimates cited in the marketplace," according to the report.
Still, between now and the end of 2010, 69 Manhattan hotels with 10,836 rooms are expected to open. And up to 30 new hotels offering 4,860 rooms are expected to open in 2009 alone.