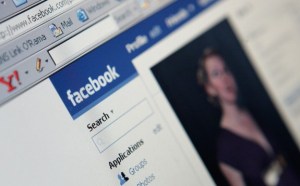 Mark Zuckerberg, the face of Facebook, wants to get in on the digital-music downloading action. Although Facebook already has a bunch of widgets and song-streaming services pumping jams into the site, the young Harvard grad is considering his own version of his arch rival's recently launched MySpace Music.
Sources told the New York Post that Mr. Zuckerberg and other Facebook executives have been taking meetings with major record companies to consider an outsourcing deal. Facebook declined to comment on the situation specifically, but a company spokesman said in a statement that "music sharing plays a part" in the site's mission and that it is "always talking with potential partners."
But a formal Facebook foray into digital music would be decidedly different than MySpace Music, which is a joint venture between the online powerhouse (which, like The Post, is owned by News Corp.) and the world's four biggest record companies – Universal Music Group, Sony BMG, Warner Music Group and EMI.
Unlike MySpace, which traded equity in its music venture in exchange for licenses to stream ad-supported songs, Facebook doesn't want to bog itself down in securing their own licenses to distribute music, or building a proprietary service from scratch, sources said.
Insiders familiar with the talks further cautioned that nothing is imminent, and Facebook may ultimately walk away from the plan altogether.
The company has been toying with the concept off and on for the better part of the year, but Zuckerberg's interest in the concept is believed to have peaked now that MySpace is live with its service.
Will young Mark's own MySpace Music suceed? Certainly, Facebook has a powerful, obsessive user base with much more expendable income to spend on mp3s than youngun' MySpace users (most Facebookers are college grads, right?). We'd like to see what Mr. Zuckerberg can come up with along with the sites trillion other services. Rock on, Mark!