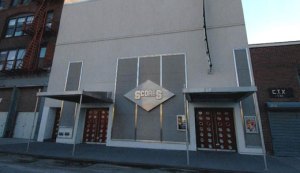 Rival operators appear to be scavaging over what's left of the bankrupt Scores empire.
Robert Gans, owner of Manhattan's Penthouse Executive Club, has applied for a liquor license at the former Scores West strip club at 533-535 West 27th Street.
Meanwhile, proprietors of the Las Vegas-based strip club Sapphire–who earlier caused such an uproar over plans to open a new location on West 23rd Street–are seeking a license at the original Scores location at 333 East 60th Street.
Both applicants are scheduled to appear before the State Liquor Authority (SLA) next week.
State regulators earlier stripped Scores boss Richard Goldring of his license at the West Side location, after employees were arrested on prostitution charges. The SLA then later announced plans to revoke his license on the East Side as well.
The decline of the once illustrious Scores brand has since been marked by a flurry of lawsuits and bankruptcy filings.
A source close to Mr. Goldring indicated that he is now investing in less risqué hospitality venues.