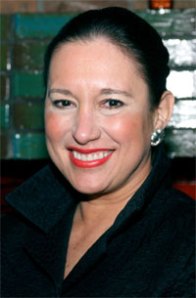 Janet Robinson said this morning on a conference call with investors that nytimes.com had 3 of its 10 best days ever for traffic during the week of Oct. 5. The Web site also recorded three consecutive record-breaking weeks in terms of page views (presumably also during the financial crisis).
She said that "in coming months" the Web site will continue to expand the personal technology, your money and small business sections channels, which it launched on nytimes.com in September.
She also said that The Times would "introduce more journalists" to the business section (something they've already started).
Because the financial world went on fire, page views for the business section have been up 66 percent year over year in September and the newly launched economy section had 4 million page views in September.
Internet businesses at the company accounted for 12.4 percent of its revenue this quarter versus 10.6 percent in the third quarter last year.