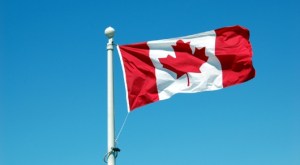 Our neighbors to the north have a stronger office market and a brighter outlook for said market going into 2009, according to a CB Richard Ellis analysis. Highlights from the analysis, part of an invitation-only Webcast held Oct. 14, include:
Canada

's commercial real estate market is faring better compared to other downturns, and in comparison with the U.S., with national vacancy rates of 6.3 percent (office) and 6.2 percent (industrial).
The bid/ask gap is wider than at any point over the past decade, due to the disparity between buyer and seller expectations.
However, all property sectors are performing relatively well in Canada, and once sellers adjust their asking prices, activity should accelerate.
With 140 million square feet of inventory, the Toronto office market is performing relatively well today.
To read the rest of the Canadian office market analysis, click here (PDF).