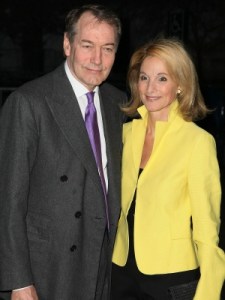 A CAREFULLY CONSTRUCTED edifice of fruit rose from each attendee's plate at the New York Building Congress' Construction Industry Breakfast Forum on Tuesday morning, in the third-floor Grand Ballroom of the Hilton at 1335 Avenue of the Americas.
A delightful little slice of star fruit sat atop a thin section of orange, which sat atop a half-slice each of cantaloupe and honeydew, which rested atop a slice of pineapple. Like the local construction industry, it was a fragile edifice.
Indeed, while the congress' outlook for 2009 was rosy—largely thanks to the projects put into the pipeline pre-credit-crisis—the congress estimated that in 2010, construction employment will drop to 100,250, the smallest citywide workforce the industry has seen since 1997.
"That, to me, is one of the headlines of this report, and something that we all need to work on together," the congress' president, Dick Anderson, said.
Much of the industry's robustness, or lack thereof, will depend upon the health of the city and state budgets, which now fund more than 50 percent of citywide construction activity. In fiscal year '09, they, together with the Port Authority and M.T.A., will have spent an estimated $9.6 billion, up from $8.7 billion in the last fiscal year.
"Government spending is the biggest question," Mr. Anderson said. "If government spending is maintained, we will have a healthy industry. If government spending is dramatically cut off, we will not have a healthy industry."
An exhausted-looking Amanda Burden, the city's planning commissioner, and the fresh-faced Seth Pinksy, president of the Economic Development Corporation, were on hand to address just that, though both were decidedly vague. Ms. Burden recited like an automaton a five-minute prepared speech, a cookie-cutter rundown of the Bloomberg administration's goals and accomplishments; Mr. Pinsky spoke diffusely about the challenges ahead.
"This is what really tests the mettle of an administration," he said. "We've been through tough times before."
Mr. Pinsky said that the city's "recipe for success" includes financial preparedness (the city has built up a rainy day fund, paid down debt, and the like); maintaining the livability of the city ("We are not going to repeat the mistake of the 1970s," he said); and "building for the future."
Mr. Anderson then conducted an informal poll asking congress members to raise their hands if they supported Mayor Bloomberg's bid for a third term. The majority did.
drubinstein@observer.com