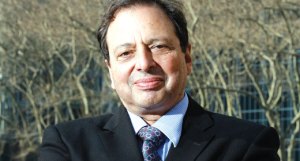 The bruising, drawn-out skirmish over the development of Pier 40 in the far West Village apparently has not scared the development world away from the water. A few blocks to the north, by West 15th Street, another site, Pier 57, has attracted the eyes of real estate heavies, as three firms submitted bids to the Hudson River Park Trust on Oct. 17 to develop the pier, numerous people familiar with the bids told The Observer.
Stephen Ross' Related Companies, the firm that was beaten back earlier this year by Village residents from creating a mega-entertainment complex at Pier 40, is back for more, as is Douglas Durst, in a joint venture between his Durst Organization and C & K Properties. Young Woo & Associates, a smaller developer that recently built the 20-story Chelsea Arts Tower on West 25th Street, is also bidding.
More in Wednesday's Observer print edition.