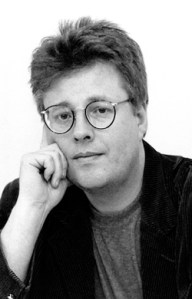 The Girl With the Dragon Tattoo
By Stieg Larsson
Alfred A. Knopf, 480 pages, $24.95
My review copy of The Girl With the Dragon Tattoo, by the late Swedish author Stieg Larsson, is covered with statistics about its success in Europe—it sold nearly one copy for every three Swedes; the books in the trilogy beat Harry Potter on the French charts—and the plans, likewise, for its success over here—a first printing of 150,000 copies; "outreach" to 25 Swedish consulates all over the United States.
One's reaction to information of this kind—at least my reaction—is to think, It's probably terrible, but there must be something to it. And in this case, that reaction is correct: The book is terrible, but there's certainly something to it.
The story—of a crusading financial journalist drawn into the sinister secrets of a wealthy industrialist family while simultaneously seeking revenge on a different industrialist who has sued him for libel; getting involved with a beautiful, damaged young goth hacker; and carrying on a long-term, easygoing adulterous affair with the co-publisher of his little magazine, Millennium—is ridiculous. The incidents are preposterous.
Larsson tells us what kind of open-faced sandwiches his characters make—what kind of toppings, what kind of bread—and, once, the square footage of a room, but not what things look like or how people feel. There's a gratuitously gory scene of hideous revenge on a character who's barely appeared, and the dark secret at the center of everything seems completely arbitrary. To call the dialogue wooden would be an insult to longbows and violins.
AND YET, I HAD no trouble finishing the book—on the contrary, I raced through it, even while I disliked it, and myself for reading it. So what was it that compelled me? Maybe the story possesses an organic coherence, so that it doesn't matter if the incidents are absurd; or maybe the very fantastical nature of those absurdities creates a mesmerizing dreaminess. Maybe it doesn't matter if the dialogue is wooden, so long as each wooden remark points inexorably to the next; or maybe reading about fully realized human characters takes too much energy, and Larsson's sketchy figures get the job done just as well. Maybe the quality of a story matters less than the teller's conviction; or maybe this book appealed to a part of me, but just not a part I like. Maybe I'm a snobbish spoilsport for even posing these questions; or maybe there's no reason that a thriller can't be well written, too, nothing to exempt a thriller from the full weight of literary judgment—no reason to choose between judging a book "gripping" and judging it "terrible."
Because it is indeed gripping, but it's gripping not regardless of but in spite of its failings—its failings make it much less satisfying.
But The Girl With the Dragon Tattoo is the first book of a trilogy—maybe, when they release book three, it will all make sense.
Will Heinrich is the author of The King's Evil (Scribner). He can be reached at wheinrich@observer.com.