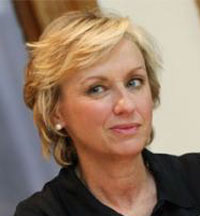 If you worked at The New York Sun and now you're looking for some part-time work, send in your clips to Tina Brown!
The Sun has been closed for three weeks, and in that time, The Daily Beast has hit the 500-hour mark. It needs to be fed.
In recent weeks, ex-Sun staffers who have contributed include:
It's probably not a coincidence that a former editor at The Sun, Nicholas Wapshott, is a senior editor at The Beast now.