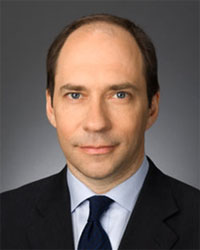 Editors and publishers are already taking a look beyond Election Tuesday. They're thinking about one key thing: How do you keep readers on their Web site?
The Washington Post is creating a new blog. Here's a memo from Marcus Brauchli:
All,
With Washington about to face its first major government transition in eight years, we're preparing to launch expanded, deeper and more
sophisticated coverage of the central institution in this town, the federal government. Through a new web feature and expanded coverage starting next year in the newspaper, we'll dedicate space and reporting resources to the people, the processes and life within the federal workforce. Our aim is to become a must-read for the hundreds of thousands of government workers and contractors who live and work here and around the country.
This effort will build on the success of the In The Loop column and the Federal Diary. It also will pioneer true newspaper and website
collaboration at The Post. We'll combine the reportorial, multimedia, design and editing skills of both newsrooms, to produce a lively and
comprehensive array of news, analysis, blogs, video, interactive features, live discussions, games, advice and aggregation from other web sites.
Eric Pianin, politics editor at the website, will lead this effort and oversee the coverage both online and in the paper. Al Kamen, Joe Davidson,
Robert O'Harrow and Ed O'Keefe — with other players to be named — will form the core of our reporting and blogging team. We'll also draw on beat
reporters from elsewhere in The Post to deepen our coverage in their areas of expertise. We hope this pioneering effort will serve as a model for
future integration of our newsrooms under a single, shared vision that expresses itself on multiple platforms.
The website will go up after the election next week, and we'll have a more ambitious print and online roll-out by Inauguration Day.
Marcus