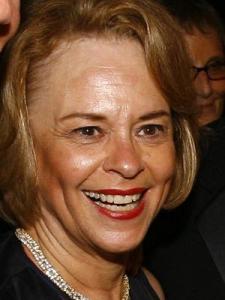 Time Inc. chief Ann Moore announced last night that there will be 600 layoffs at her company. None of Time Inc.'s 24 titles will fold.
The number amounts to about 6 percent of its total workforce, which has 10,200 employees worldwide and 7,000 in the country.
The Times' Tim Arango had the story first, which prompted Ms. Moore's memo last night (Keith Kelly reported last week that layoffs were imminent).
Mr. Arango reports that the division's entertainment titles, which include People, Entertainment Weekly and InStyle have "suffered a severe downturn and is likely to be whittled down under the new structure."
In addition, the entire internal structure of the place will change, and will be broken into three groups:
News (Fortune, Sports Illustrated, Time, Money)
Lifestyle (Real Simple, Cottage Living, Coastal Living and Southern Living)
Entertainment (People, EW, Instyle)
John Huey will lead news; former Life editor Bill Shaprio is a candidate for lifestyle; Martha Nelson will lead Entertainment.
As, Mr. Arango writes, "Power within Time Inc., which through many mergers over the decades became the modern Time Warner, has long been diffuse, with individual publishers and editors essentially running their own shows. That distinct culture is coming to an end."
And as Gawker reports, even though the 600-layoff figure makes for an eye-catching headline, it's familiar stuff to longtime observers of Time Inc. 
Ryan Tate wrote up this summary of the Moore years: