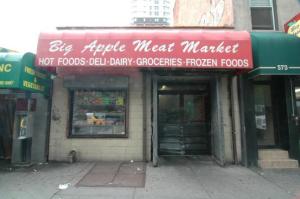 Two small Hell's Kitchen buildings, a one-story edifice and its four-story next-door neighbor, traded for $36.6 million, according to city records.
An entity called 400 Times Square Associates, affiliated with the Landis Group, snagged the buildings, at 571 and 573 Ninth Avenue, between 41st and 42nd streets, from the Washington Beef Company of New York in August — way before the credit crisis paralyzed the commerical real estate market.
The purchaser could not be reached for comment.