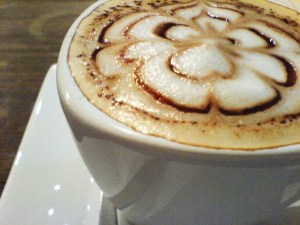 When Gib Veconi moved to Prospect Heights in 1991, he and his neighbors spent years renovating brownstones. They started with garden-level apartments, and finished each successive story with rental income earned from the ground-floor tenants.
"No one could imagine tearing down a historic building," he said. "It was a question of economics." They couldn't afford the demolition.
Mr. Veconi, the chairman of the Prospect Heights Neighborhood Development Council (PHNDC), will tell you how the block associations of the 1990s were made up of members who had lived in the area since the 1950s, and the newcomers were like him, just looking for more space to raise a family. These days? You have to be a "mini Donald Trump" to get in the market, he said.
The enduring narrative of New York real estate has been for at least a decade, of course, about the transformation spawned by gentrification. But what happens to gentrification when the market slows down? With home sales decreasing, the local economy tanking, and the completion of the Atlantic Yards development postponed once again, residents of Prospect Heights could see the speed of change slow to what Mr. Veconi remembers from a decade ago.
Prospect Heights exemplifies gentrifying neighborhoods across New York City, and serves as an example of what might happen elsewhere should the omnipresent gentrification wave soon crest and roll back.
SANDWICHED BETWEEN PARK SLOPE and Crown Heights, the area is just north of Prospect Park and encompasses the Brooklyn Public Library, the Brooklyn Museum and the Brooklyn Botanic Gardens. Known for its large West Indian population, tree-lined streets and ample stock of brownstones, Prospect Heights has been in the limelight recently, thanks to the $4 billion Atlantic Yards project and a proposed redesign of Grand Army Plaza.
After the 1990s, the shift that happened there reflected a second iteration of gentrification.
"The pioneer metaphor describing gentrifiers is now problematic not only for its cultural connotations," wrote Jason Hackworth in a 2002 study in the Urban Affairs Review journal, "but also increasingly because the 'hearty individual' is less a part of the gentrification process than before. … Firms are increasingly the first to invest and redevelop property for more affluent users."
Buyers are building out their properties, adding stories and expanding to the edges of their lots. Mr. Veconi points to 330 Park Place, which now dwarfs the detached Victorian next door, and the stately brownstone down the street, with a four-story addition in the backyard. Other residents mention, often enthusiastically, the new Thai and Mexican restaurants on Washington Avenue, and the deli at St. John's Place and Underhill Avenue that recently reopened as an organic market.
But the number of home sales in the area dropped by a third since last year, according to Trulia. In the three weeks ending on Oct. 1, average listing prices dropped by 2.6 percent, from $744,000 to $688,000, while they rose in Park Slope and the rest of Brooklyn.
Residents have noticed visible signs of the sluggish economy. Members of PHNDC point to poured foundations that are nothing but cellar holes, and boarded up houses on Dean Street.
"It appears that there are a lot of projects that have just stalled," said Danae Oratowski, a longtime area homeowner. "We've seen that before."
Brian Letwin's apartment on Washington Avenue sits at the neighborhood's "border of gentrification," he said. Half the addresses on the surrounding blocks are new retail and residential, and half have stopped construction since he moved there 10 months ago.
"Certainly, I'd be happy if more of those storefronts opened in to things I'd like," he said, "but if it was at the cost of the diversity of the neighborhood, I'd say I'd take the diversity."
WITH THE PACE OF development slackening, locals are focusing on community planning.
Elizabeth Blackford, a graduate student studying urbanism at New York University, moved here from Baltimore in July. She envisioned the benefits that a slower housing market could bring: "Coming from Baltimore and seeing how much easier it is to get small businesses and small organizations off the ground–especially when it comes to music venues and cultural venues–it's so much easier when there's low overhead, and space is not at a premium."
Mr. Veconi spearheads the effort to designate Prospect Heights as a historic district like Park Slope, which would protect the brownstones from overzealous developers.
"We have an opportunity to express more of a vision on how the community gets developed," said Mr. Veconi.
Prospect Heights, he explained later, has "really been built by the families who've come here and spent years or decades here. And there's still quite a few of them here. I think that's going to hold up. I don't see Prospect Heights where there's going to be a lot of speculation. But time will tell."