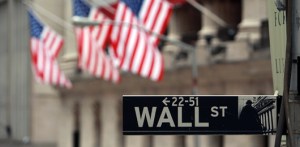 Bloomberg News reports today that Wall Street investment firms, even in the midst of the financial crisis, could dole out as much as $20 billion in year-end bonuses. Goldman Sachs, for instance, currently budgets an average of $210,300 for each employee, a 32 percent drop from 2007's average but still significant.
The real question now is what effects these bonuses will have on New York real estate in early 2009. Traditionally, the bonuses trickle down into everything from luxury condo sales to beefier broker commissions to retailers' abilities to expand. A solid bonus year–the last couple, 2006 and 2007, each saw bonus totals of over $33 billion (PDF)–generally means a solid succeeding year for local real estate (though the relationship is far from hard and fast, particularly when it comes to the apartment market).
Will $20 billion be enough next year to right a real estate market reeling from the financial crisis? Probably not: The local unemployment outlook is bleak, with as many as 165,000 private-sector job losses expected in the next 24 months; and the credit markets remain extremely tight, meaning it's more difficult to get all sorts of loans, including mortgages.
But stay tuned anyway.