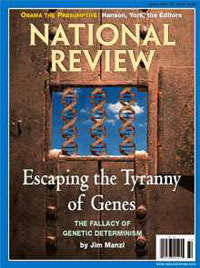 In a tongue-in-cheek post on The Daily Beast (100+ hours and still going strong!), Christopher Buckley endorses Senator Barack Obama for President.
Writes Mr. Buckley:
Let me be the latest conservative/libertarian/whatever to leap onto the Barack Obama bandwagon. It's a good thing my dear old mum and pup are no longer alive. They'd cut off my allowance.
Funny, but probably not the best week to make jokes about father's (or grandfather's) cutting kids off.
Mr. Buckley continues, "The only reason my vote would be of any interest to anyone is that my last name happens to be Buckley—a name I inherited." [Again, "inherited" is probably not a good word.] "So in the event anyone notices or cares, the headline will be: 'William F. Buckley's Son Says He Is Pro-Obama.' I know, I know: It lacks the throw-weight of 'Ron Reagan Jr. to Address Democratic Convention,' but it'll have to do."