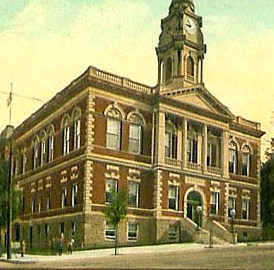 ALBANY—A web site launched yesterday offers an intriguing-but-unlikely idea to reduce state spending: eliminate all county government.
Rethinking Westchester Government proposes not just eliminating the governmental structure of that county, but of all counties. A driving force behind the site is longtime gadfly Paul Feiner, the Greenburgh town supervisor, who unveiled the site Wednesday night.
"There may not be will among a lot of politicians right now, but as the economy worsens and taxes keep going up and up, we have to look at ways of really running a government to reduce costs. And eliminating a layer of government could do that," he said this morning.
He said that both Connecticut and Massachusetts have no county-level governments, and is calling for a feasibility study to see which of New York's county-run services could be reassigned where. He thinks that now is the time to be having this discussion.
"I think there's real enthusiasm and as the economy worsens, we're going to find examples to do away with waste," he said.