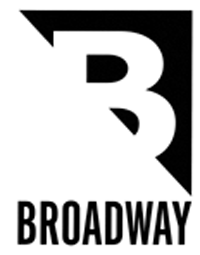 Pub Crawl this week incorrectly stated that the Broadway Books unit of Random House's Doubleday Group does not employ any marketing people or publicists of its own. In fact, Broadway does have a dedicated team of each, and the article has been changed online to reflect that.
The assertion was originally offered as a point of reference for the layoffs recently carried out at Doubleday. Specifically, it was to serve as context for the fact that the cuts had required Spiegel & Grau, a division of the group that was launched three years ago, to give up its director of marketing, Megan Walker, and its director of publicity, Gretchen Koss.
The error was made in part because the boundaries between Broadway and Doubleday (to which Spiegel & Grau is a sister division) have grown increasingly porous since the two entities were merged about eight years ago, to the point where it is now very common for Broadway marketing and publicity staff to be assigned to Doubleday books and vice versa.
According to David Drake, a spokesman at the company who is quoted in today's story, that sort of crossover is part of a new company philosophy of "sharing creative resources", and allowing people's talents and interests—rather than their nominal affiliations within the company—to determine which books they work on.
"Most Broadway publicists spend most of their time working on Broadway titles, but we do see an advantage in trying to use all of our different parts here," Mr. Drake said last night. "For example, I'm very much a person whose job it is to represent the Broadway list to the national media, and I do that, but it's also the case that I have some background in working with business narratives and if Doubleday were to publish a book in that space, it would be natural for me to work on that. We are trying to leverage people's strengths in various areas across the division."
He went on: "If you were physically here, you would not get the sense that these are two entirely distinct operations that don't have anything to do with each other, because there is significant crossover in terms of the use of personnel, and I think that actually for our publishing group, the Doubleday publishing group, that's a real strength."
The takeaway is that while having a dedicated staff of publicity and marketing people the way Spiegel & Grau did until the recent round of layoffs does have its benefits, so does sharing support staff across divisions.
Mr. Drake said that while the loss of Ms. Walker and Ms. Koss is certainly painful for Spiegel & Grau, the books the division publishes will continue to get the same amount of publicity and marketing support as they did before. The only difference going forward, he explained, is that the publicists and marketing people who work on Spiegel & Grau's titles are going to be people who also work on Doubleday and Broadway titles.
"Spiegel & Grau does not have a nominally distinct marketing and publicity department now," Mr. Drake said. "But in the same way that Broadway publicists have crossed over to Doubleday and Doubleday publicists have crossed over to Broadway—in that they've worked across divisions—Doubleday and Broadway publicists will also in a dedicated way absorb the publicity and marketing functions of Spiegel & Grau. They'll be working very closely with [the unit's co-publishers] Julie Grau and Cindy Spiegel and their editors."