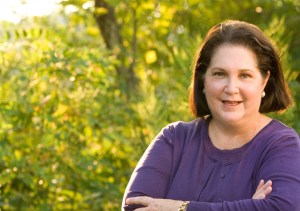 Atlantic County Freeholder Alisa Cooper sees a run for higher office in her future, but she's not sure what exactly it will be.
"Certainly down the line. In the future. I'm not saying definitely 2009, but most definitely I would like to run for higher office. Whether it's going to be 2009 or 2010 I'm not sure at this point," said Cooper.
Cooper just won reelection to the Atlantic County freeholder board, and said she's still catching her breath from that hard fought campaign. But she said that she wouldn't mind following the legacy of her mother, who went from being a freeholder to an Assemblywoman, serving from the 1980s to the early 1990s.
"People know me. They know the Cooper name. And certainly down the line, I do aspire to run for higher office. But right now, it's just nine days from winning last week," she said.
Democrats will likely be looking to field strong candidates against Republican Assemblymen Vince Polistina (R-Egg Harbor Township) and John Amodeo (R-Margate), who managed to win those seats last year despite Democrat Jim Whelan's (D-Atlantic City) win in the state Senate race.
Running for Congress in 2010 would be a bigger lift for Cooper. Democrats are hoping to mount a serious challenge U.S. Rep. Frank LoBiondo (R-Vineland), but most believe state Sen. Jeff Van Drew (D-Cape May) is the only candidate capable of doing it.