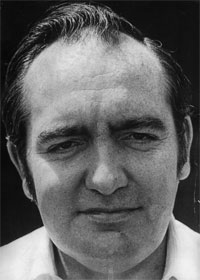 The New York Times' William Grimes is reporting that dance critic Clive Barnes has died. He was 81-years-old.
Per Mr. Grimes:
Mr. Barnes, an energetic Londoner who once described himself as 'your typical working-class overachiever,' made his mark by waging a sustained assault on British dance criticism as it was then practiced just after World War II. It was, he argued, provincial and ill-informed scribbling usually written by music critics. Writing for several publications simultaneously, chief among them The Spectator and The Times of London, which hired him as its first full-time dance critic in 1961, he exposed his readers to foreign dance companies and choreographers, like George Balanchine and Martha Graham, that most British critics had dismissed.
Mr. Barnes also worked for The New York Times from 1965 to 1977 and wrote the books Inside the American Ballet Theatre, Nureyev, and co-authored, edited, or contributed to several others.