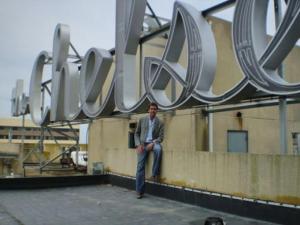 Developer Curtis Bashaw, who aimed to lure more New Yorkers to the Jersey Shore this past summer with the opening of his trendy Atlantic City hotel The Chelsea, has shelved his latest project, according to the Philadelphia Inquirer.
Mr. Bashaw, the former executive director of New Jersey's Casino Reinvestment Development Authority, had been planning a $1 billion casino tower with upscale retail, an opulent spa and convention meeting space, in partnership with former Caesars Entertainment Inc. CEO Wally Barr.
It's one of three high-profile Atlantic City casino projects now delayed by the credit crisis, the Inquirer reports.
"It's an ongoing project whose timing is clearly impacted by the state of the credit markets," Bashaw said today. "It's a function of getting financing. None of these deals can be done on all equity. We have to get financing, and right now, there's not the financing to do this type of project."
Bashaw said construction had been postponed.
"This isn't the time when people are going to be putting shovels in the ground or getting financing for multibillion-dollar projects," he said. "We're going through an assessment, in terms of the size, scale and timing of the project as it relates to the credit markets . . . and seeing how this shakes out."