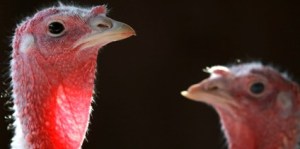 State Senator Ruben Diaz, Sr. just introduced Senate Democratic Leader Malcolm Smith at a turkey giveaway in the Bronx by saying he wants Smith "to be my friend."
Not just that, Diaz added, "I want him to be your friend."
Earlier this month, Diaz was threatening not to support Smith when Democrats take over the majority in the State Senate in January, which could, with a few other defectors, tip the party balance back towards Republicans.
From all appearances, that's over now. The two officials hugged on stage and pledged, to an audience of mostly elderly neighborhood residents, not to cut funds to programs that would affect them.
"I can assure you we will not cut that program," Smith said, referring to a local meals-on-wheels organization. He went on to say, "We're going to make sure your program not only gets state funding, but more funding."
The crowd applauded.