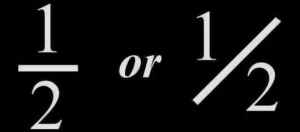 The Wall Street Journal has a fascinating article today about yet another development that doesn't bode well for the commercial real estate market in New York City: the denominator factor. Be forewarned — it's rather complicated. But it's worth the effort, we swear.
Essentially, institutional investors like pension funds have guidelines as to what percentage of their overall investment portfolios can be dedicated to real estate investment: "Big pension funds, college endowments and insurance companies typically allocate most of their investment dollars to stocks and bonds and sometimes a smaller amount — about 6% to 10% for pension funds and as much as 30% for other institutions — to real estate."
Needless to say, the values of those stocks and bonds have rapidly diminished over the past few months. Unlike share prices, which change on a daily basis, real estate is only revalued about once a year, and commercial real estate values have not declined nearly as dramatically. So, while the overall pie shrinks, the real estate portion takes up a bigger piece of the pie — so big, in fact, that it might well exceed institutional investor guidelines:
Last December, a swath of pension funds surveyed by Institutional Real Estate Inc. held a total of $331.5 billion, or 8.5% of their portfolios, in real estate. In sum, these funds were below an average target allocation of 9.6% in real estate by a total of $42.9 billion. Last month, these same funds still held about $321.6 billion in real estate. But because of the declining stock market, they held $42.2 billion of property beyond their target, with an average of 11.1% of their portfolios in real estate.
What does this mean for commercial real estate? Sadly, institutional investors may further reduce their investments in the sector, further depressing the market.
"We'll continue to fulfill the commitments we've made as they're called," said Jeffrey W. States, chief investment officer of the Sacramento County Employees' Retirement System, with $5.7 billion in assets in June. "But I think the denominator effect does have the impact of slowing any additional activity we do until we start to see the asset values move back."
Read the whole depressing article here.