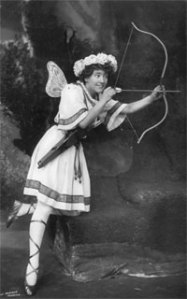 Seems like Mark Zuckerberg is playing cupid on Facebook. AllFacebook.com (link via Silicon Alley Insider) found a screenshot of a personal-ad type ad on the Facebook interface. The ad is called a "Friend Profile Preview," with updates on their recent status updates below their name and picture.
Seems innocent enough but why would they replace prime retail space for a friends' status update? Probably because Facebook is already a kind of dating tool for young'uns and maybe they're banking on becoming a Match.com killer. As AllFacebook.com points out, the New York Times's personal ad rates of $48 per week, $72 for two weeks and $96 for four weeks. Facebook could certainly do better, but we're wondering if anyone would bother paying for it…
They'll have some tough competition, especially Craigslist, which pretty much owns the market from Missed Connections to Casual Encounters and other dating sites like Nerve.com. But Facebook users would be able to cater to users seeking people with similar interests in specific cities and age groups and maybe some people are desperate enough to lay down the cash to get a date.
Of course, it's all speculation whether or not Facebook will get into the personal ads business, so don't cancel your OkCupid account just yet.