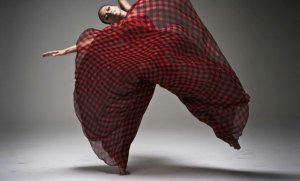 Dance Theater celebrates its 50th anniversary with a gala performance at City Center on Wednesday, Dec. 3, the company dancers will have plenty to jeté about. For one, Oprah is hosting!
Then there are the fabulous outfits they're wearing to the after-party, to be held at the Metropolitan Ballroom. Each of the 14 female performances will be specially outfitted in animal-printed Badgley Mischka (some dresses have feathers, too); male dancers are being dressed by Sean John.
The modern-dance company has celebrated many anniversaries before, but none as big and grand as this one. The occasion has inspired two books, a calendar, a special Movado watch and a series of Hallmark greeting cards—two of which feature Linda Celeste Sims, a 13-year Ailey veteran (though she looks as if she just joined yesterday). There's also a Barbie, especially coveted by the dancer Constance Stamatiou, who recently graduated to the grown-up troupe after performing with its junior division, Ailey II, for two years. "It's beautiful!" Ms. Stamatiou gushed of the doll.
She's equally enthralled by Barbie's ethereal white dress, inspired by the signature Ailey piece "Revelations," which will be performed opening night. Ms.
Sims and her husband, Glenn Allen Sims, will dance the duet, "Fix Me Jesus." "Onstage it's quite magical," she said.
But keep in mind that it's a disappearing act, and buy tickets accordingly: Alvin Ailey's New York season ends Jan. 4.
PHOTOGRAPH: Liz Von Hoene
STYLIST: FREDDIE LEIBA
Dancers are Linda Celeste Sims and Constance Stamatiou;
hair by Menaloas;
makeup by Jenna Anton