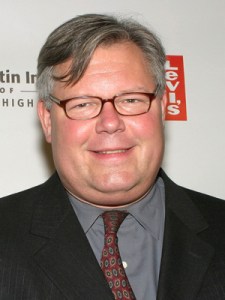 Malcolm Smith and the bulk of his new Democratic Majority in the State Senate met behind closed doors yesterday, in Smith's own words, "to do the governor's business," and "to look at ways to find $2 billion in terms of cutting spending."
But asked which of the laundry list of issues that had been previously blocked by Senate Republicans – gay marriage, a revamped bottle bill – were on the top of the priorities list, Smith punted. He only talked about the economy.
He was asked again about whether gay marriage – which was passed last year by the Assembly – was a priority. He replied: "What's a priority is building up the economy and putting New York back to work."
A few minutes later, reporters asked Senator Tom Duane, a Manhattan Democrat who is openly gay and has pushed marriage equality, whether it was really off the table, at least temporarily.
"We're putting everything on hold until we fix the economy," Duane said. "That is the most important issue. I really don't think we'll be able to get to much else until we get back on track."