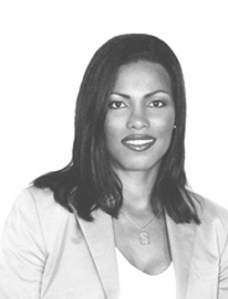 At about 8:15 p.m. on election night, Ilyasah Shabazz, the third daughter of Malcolm X and Betty Shabazz, stood inside the building where her father was assassinated in February of 1965 and spoke about the election of Barack Obama.
"I know that a lot of people my age and older never expected this to ever happen," she began.
Speaking under a wall-length mural studded with images of her father, Shabazz, 46, was addressing a crowd of about 200 people gathered at the Malcolm X & Betty Shabazz Memorial Center (formerly the Audubon Ballroom) to watch election coverage amid panel discussions on youth community involvement, race, and of course, the potential impact of Obama administration.
"This day is extremely important, not only for people [in the U.S.], but for people who are oppressed and repressed around the world — to have someone like a Barack Obama, who to me, sort of possesses a lot of the qualities that my father possessed: a man of integrity, a man of compassion, a man who sought to utilize young people in the campaign," she said.
Later, speaking to The Observer, Shabazz said she knew there would be limitations to what a President Obama could accomplish.
"He's not going to be able to do everything that we want," she said. "But for young children to know that they can, and feel inspired and motivated and empowered—just knowing that there is a man of such integrity and such work ethic, such pride, that is identifiable to them. That they then know they can really live a purpose-driven life."
And what would Malcolm X have thought about the new president-elect?
"I think [he] would have been overjoyed by his work ethic, and really his ability to motivate, not only young people and the nation, but just to really wake something up inside of us. Wherever you go now outside of the country, everyone is holding their breath waiting to see what happens, and I think the world wants change. It's really all of what my father was seeking, pursuing, working towards."