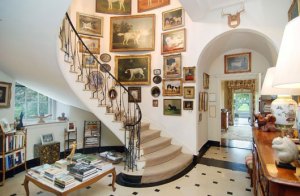 An exclusive tour of Brooke Astor's Holly Hill estate in Westchester.
Charles Yassky tries to flip what he calls Manhattan's lowest priced mansion.
Power builder Frank Sciame on Chupi, Calatrava and construction.
What a Democratic State Senate means for Big Real Estate.
Local infrastructure projects that may make it into the federal stimulus package.
Manhattan landlords confront more empty apartments. How many is too many?
H&M coming to Brooklyn's Fulton Mall.
A $224 million mortgage at the Drake Hotel site is being shopped.
Halstead stakes its claim to investment sales brokering.
Three developers confront Manhattan's dismal hotel industry head on.
And the Cooper Square Hotel readies for its debut. Meet the ringmaster!