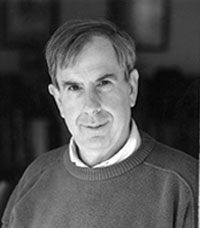 Jeffrey Frank, a senior editor at the New Yorker whose stable of writers includes the likes of Ryan Lizza, Nick Lemann and the magazine's own editor David Remnick (he edited this week's 12,000 word piece on race and Obama), is leaving the magazine at the end of the year to pursue a book.
"It was agonizing to make a decision like this," he told Media Mob in a phone interview. "I'm writing a non-fiction project and you can't be a full-time editor and write a book at the same time. I gotta travel, research, and do interviews."
Mr. Frank wouldn't tell us what the project would be, but he said it would involve lots of traveling. Mr. Frank, whose novels include Bad Publicity and The Columnist, has been at the New Yorker for 13 years.