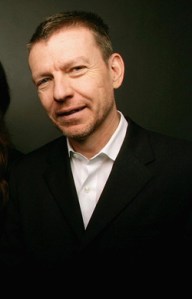 Play, the Times Magazine's quarterly sports magazine, folded yesterday because it was losing six-digit sums every year, said its editorial director Gerry Marzorati.
"It was losing hundreds of thousands of dollars over several years and when you're not going to see that turn around, that's the problem," he said.
Mr. Marzorati, the editor of the Times Magazine, oversees all the Times' magazine products. Mark Bryant was the freelance editor who led the day-to-day editorial management of Play.
Mr. Marzorati said the magazine went under because it was the only one of the Times Magazine products—including all the T magazines, Key, et cetera—that was losing money at a time when the masthead and the Times Company needs to cut.
"I was involved in the discussions and everyone was trying to figure out a way to make this work," he said. "We ran the numbers on what it'd be like to actually shutter as a print magazine and relaunch as a web-only magazine. There was a general feeling in the newsroom and on the business side that it was a great editorial product and we really wanted it to work. But there were no numbers that we could turn to to make it viable."
He said that, at any given time, the staff consisted of a couple dozen people, but since almost the entire staff was working on freelance contracts, there would be no layoffs of permanent employees associated with the closing. Bill Brink, an editor at the magazine, was the only full-time Times employee working at the magazine, and he'll be reassigned within the paper, he said.
When Play was first launched in 2006, the masthead and publisher Arthur Sulzberger and Times Company C.E.O. Janet Robinson wanted it to start as a quarterly, and, eventually, become a monthly.
"When it started, it was a quarterly and we wanted to get it to a monthly, but each year we kept saying 'This isn't the year. This isn't the year,'" he said. "And the economy kept going in the wrong direction.' We couldn't see how we could possibly expand it."
Unlike the other magazines there, Play couldn't rely on a single advertising group (the way a Spring women's fashion edition of T magazine can rely on women's fashion ads). Play needed to rely on at least five to six advertising segments (including-yikes! auto companies!) and that any possibility of it asserting itself in so many groups in only a little time seemed remote.
"The company is in a position where it has to make all sorts of cuts in the coming year and if we look at a range of cuts, Play was not creating profits and it is one of those things sitting out there," he said.
The only issue that did well, he said, was the Olympics issue which had a single advertiser in Nielsen, a campaign that was proudly trumpeted by the New York Times Company.
And strictly as an editorial product, it flourished. It had a stable of big, bold-faced writers—the late, great David Foster Wallace, former Times Magazine writer Michael Lewis—and last year it was nominated for an ASME for general excellence.
But not enough.
"Frankly it breaks my heart," said Mr. Marzorati. "I schemed this up while I was waiting for a delayed flight at Logan airport. This was something close to me. I think Mark did an incredible job editing it."