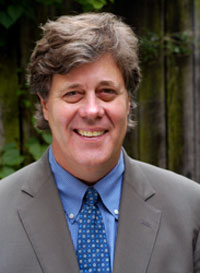 Fans of David Maraniss's classic Bill Clinton biography First in His Class, rejoice! According to his D.C.-based literary agent, Rafe Sagalyn, the Pulitzer Prize-winning Washington Post editor is planning to write a biography of President-elect Barack Obama.
"He'll do for Obama what he did for Clinton," Mr. Sagalyn said. "That's the model."
Mr. Sagalyn cautioned that a contract with Mr. Maraniss's publisher, Simon & Schuster, has not yet been finalized, but sounded sure that the ongoing conversations would soon lead to an agreement.
That doesn't mean the book is around the corner, though: According to Mr. Sagalyn, Mr. Maraniss is going to take his time, and not worry about any of the other people working on Obama books. For reference: First in His Class came out in the spring of 1995, so if the time-frame on that book is any indication (which it probably isn't) readers should expect Mr. Maraniss's take on President Obama to see the light of day sometime in 2011.