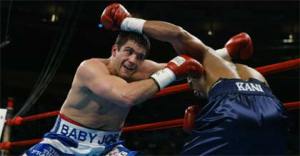 The score stands at 31-29.
That's the tally oin the State Senate, with Republicans holding a one-seat lead, a razor-thin hold on the chamber that the party has controlled for almost all of the last 70 years.
In past election cycles, the overall contest has come down to a few competitive districts. This year, a slew of fronts have erupted around the state. Here are some of the races to watch:
Caesar Trunzo v. Brian Foley
A new Siena poll showed Foley with a 22-point lead over the longtime Republican, who at 82 is the Senate's longest-serving member. Trunzo has been perceived as a target since 2004, when Jimmy Dahroug ran against him twice. Foley, the Brookhaven town supervisor, beat Dahroug in a primary this year. Trunzo has been criticized for not speaking on the Senate floor and by some environmental groups. Even though Trunzo was endorsed by Newsday, Foley has surged in the polls since September, but Republicans take issue with Siena's methodology. PREDICTION: TOSS-UP.
Serf Maltese v. Joe Addabbo
Two years ago, Albert Baldeo raised many an eyebrow when he came within 800 votes of ousting Republican incumbent Serf Maltese. This year, the Democrats are running Joe Addabbo, a Queens Councilman, and both sides have gone all-out in the district. Maltese started stronger than expected, but has fallen behind (within the margin of error) in the latest poll. PREDICTION: TOSS-UP.
Mike Ranzenhofer v. Joe Mesi
Polls have shown the lead shift back and forth, rarely outside of the margin of error. Mesi, a former boxer running on the Democratic line, has made a solid run for the seat held by Republican Mary Lou Rath, who did not seek re-election this year. She endorsed Ranzenhofer. "It's a little more dicey," said Kevin Hardwick, a Buffalo political observer. "A couple of weeks ago I would have said Mesi would win…but it comes down to turnout. Unless there is just a huge turnout of all these new voters, I think Ranzenhofer will hang on." PREDICTION: TOSS-UP.
Dale Volker v. Kathy Konst
Volker has been a Republican senator over 30 years, and this cycle he has attacked Konst, an Erie County legislator, for everything from being inexperienced in the ways of Albany to voting twice in the 1998 election. Konst said she was shocked by the personal attacks, but the polls indicate they've worked: Volker remains ahead. PREDICTION: STAYS REPUBLICAN.
Dennis Delano v. Bill Stachowski
Everyone was caught by surprise when an October poll found Delano, a cold-case detective who was featured on national TV, leading the incumbent Stachowski, but Democrats statewide poured in their resources, and things seem to be tipping the incumbent's way. It didn't help that Delano has somewhat dropped off the grid. PREDICTION: STAYS DEMOCRATIC.

Dave Renzi v. Darrel Aubertine
This one has been nasty. The Republicans were hoping to try and take back this seat, which Aubertine won in a special election upset this February. Renzi, a Watertown lawyer, is gaining in the polls as his opponent's unfavorable ratings are up. Still, he'll have hard time closing the gap the rest of the way. PREDICTION: STAYS DEMOCRATIC.
Joe Robach v. Rick Dollinger
Dollinger, a former senator, has gathered a lot of support from old friends like David Paterson and money from around the state. But Joe Robach, who took over the seat after Dollinger retired in 2002, is holding a 10-point lead in the race. PREDICTION: STAYS REPUBLICAN.
So:
If the Republicans can hold off Foley, Addabbo and Mesi they will continue their majority and Dean Skelos will be cemented as majority leader. That would probably mean bad news for Minority Leader Malcolm Smith.
If the Democrats manage to take two seats, we're headed for the "nightmare-scenario" where there will be no majority. In the case of an evenly divided chamber, the lieutenant governor is constitutionally casts the deciding vote. But since David Paterson assumed the governorship, there has been no one in the post.
If the Democrats win any more than two of those races — well, that's how close they are to taking control for the first time in more than 40 years.